School safety is an essential part of education.
It is one of the most critically important issues facing communities.
School safety is an essential part of education.
It is one of the most critically important issues facing communities.
ALP Shades are the ONLY classroom blackout shades that are secure at the bottom of the window, making them the best choice.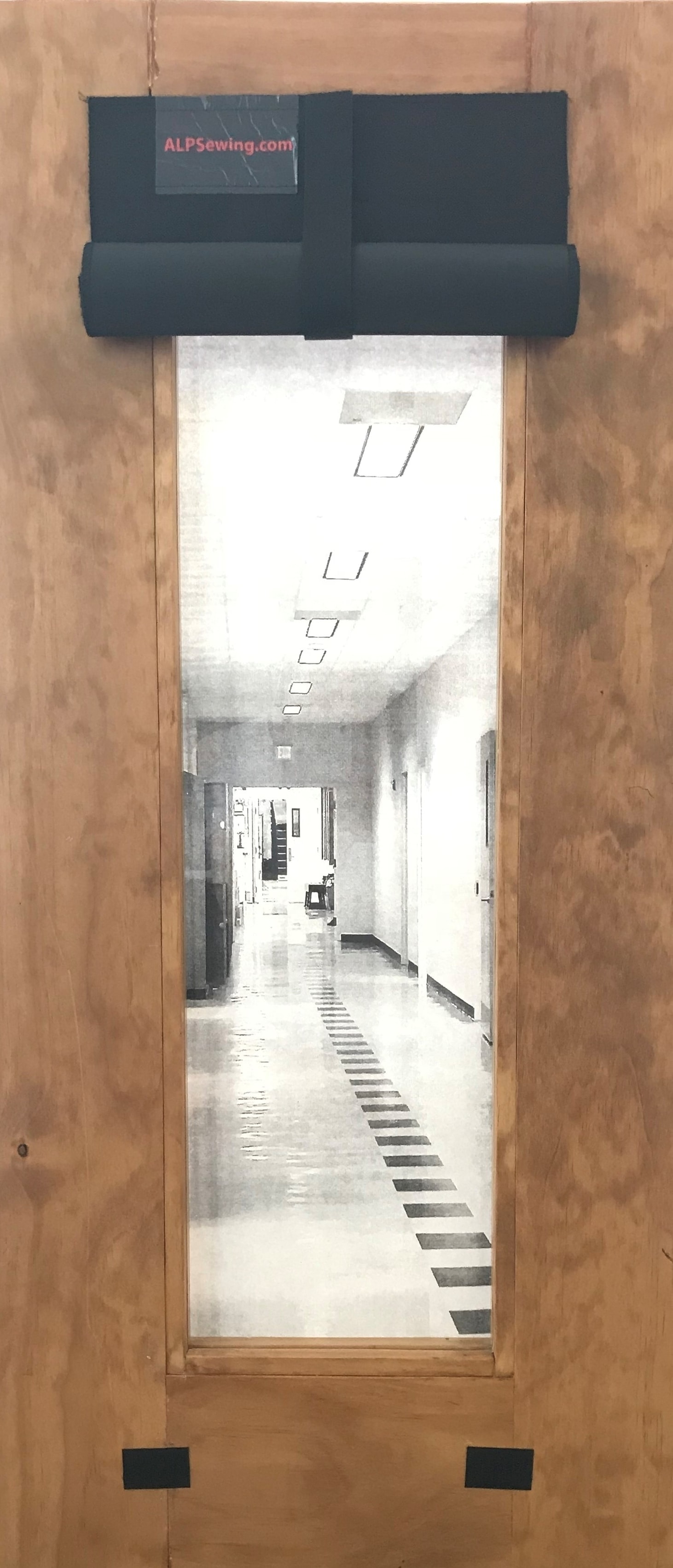 No other shade provides an immediate, secure and effective lockdown solution.
ALP lockdown shades provide maximum protection by covering classroom door windows quickly and securely during emergency situations. Our patented shades are uniquely designed to fasten both the top and bottom of the shade to the window with industrial Velcro adhesive, completely blocking classroom views from threats and intruders.  The Velcro tabs at the bottom keep the shade securely in place during a lockdown when children are moving quickly to safe locations within the class--unsecured shades can move and expose students to danger. Once the emergency situation has passed, ALP lockdown shades can be easily rolled up again and secured with the Velcro strap. 
We don't sacrifice quality. Ever.
Quality is critical - we understand its importance and use heavier weight fabric in all our shades. Lightweight fabrics will not adequately black out views nor will they properly cover windows during lockdown situations. Unlike other third party resellers who claim to use heavy weight fabric, we will always maintain consistency in the thickness, denier, and density of the fabric we use in our shades. You can feel the difference between our shades and every other blackout shade available.
One of the most important considerations when choosing a blackout shade is how well it attaches above AND below the window.  If the shade is not secured below the window, it can often curl and move, exposing the classroom to outside threats. And when shades have been rolled up for any period of time, the shade is often wrinkled when unrolled and will not lay flat against the door. Manufacturers of other shades may compensate for this by adding length to the bottom of the shade or weighting the hem to make it fall into place--this is not a practical solution and does not solve the problem.  Door handles and safety bars can be obstructions that prohibit the shade from hanging straight and prevent it from being secure against the window, even when the bottom of the shade is weighted.  The most effective shade is one that can be secured at the top and bottom of the window.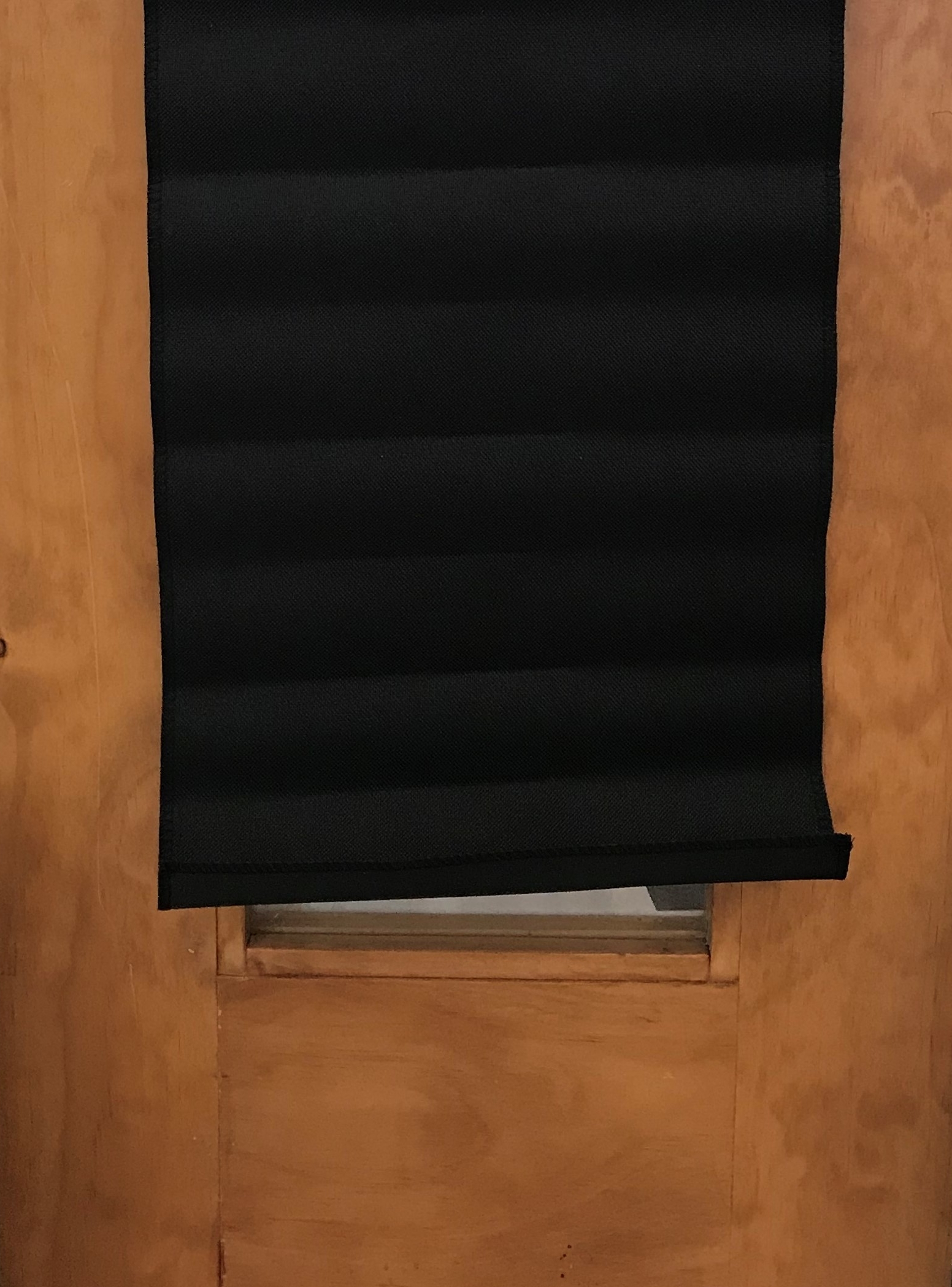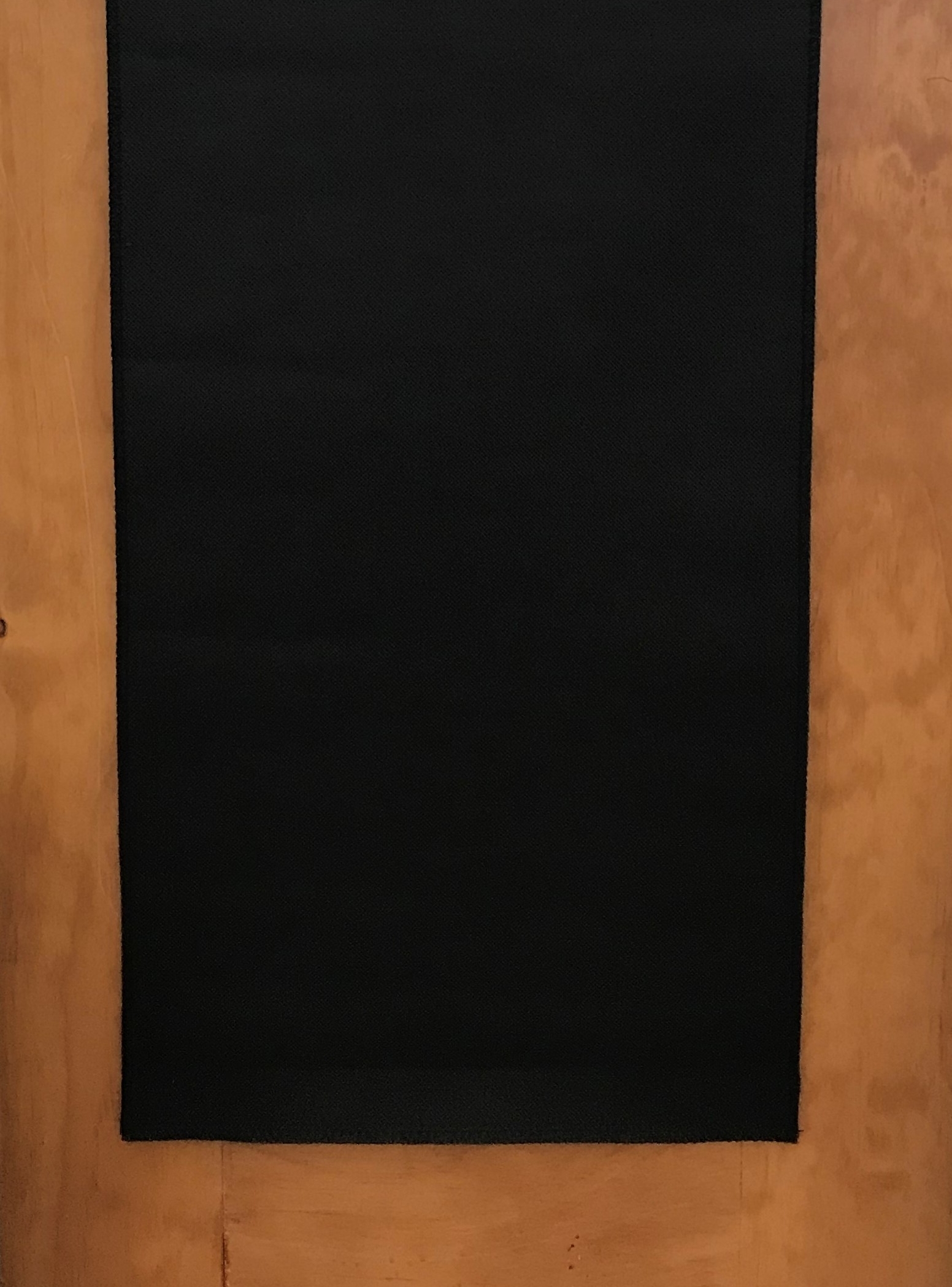 Priced to fit school budgets.
Because we manufacture all our shades in our own factory, we offer factory-direct pricing significantly lower than third party resellers, making them affordable for all school budgets. Our 10 standard sizes are based on windows dimensions most often found in K-12 classrooms, as well as universities and colleges.  We can also easily and efficiently manufacture custom sized shades that fit any other size window. Because many school buildings feature sidelights, glass entranceways, and open concept media centers, covering these glass panels no matter how big is equally as important as covering classroom door windows.  No matter what size, we can handle all your needs at affordable prices for every school budget. All orders are shipped within 2 weeks and can be expedited within one week, if necessary.
No fire safety shortcuts.
All ALP lockdown shades are FR rated and have passed the NFPA 701 test. In order to meet minimum FR standards, other companies may use a flame-coating process that can dissipate in a short time. Our fabric is made out of industrial strength polyester with a Flame Retardant agent that is added to the PVC. It will not evaporate over time.
All certification and test documentation is readily available for local and state Fire Marshall inspection.
Our team has been at the forefront of school safety for over 6 years, leading the way in supplying classroom blackout shades nationwide.